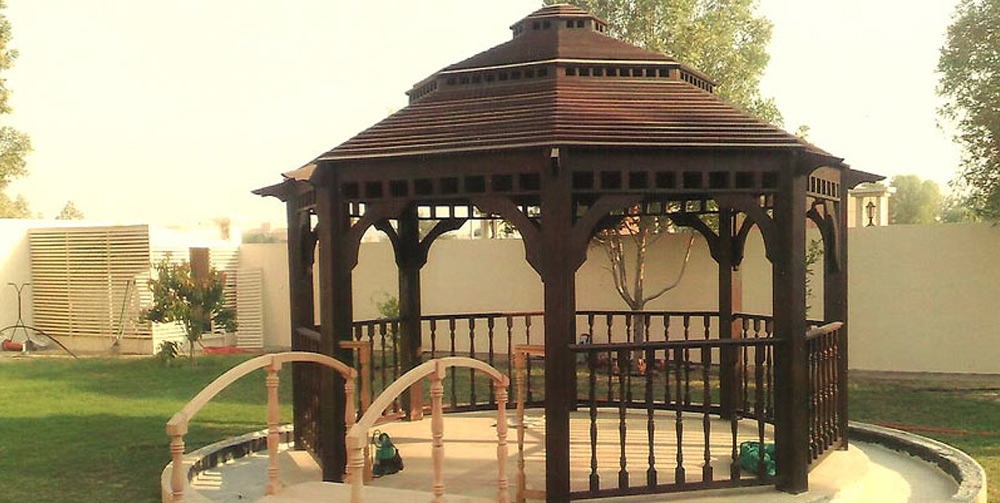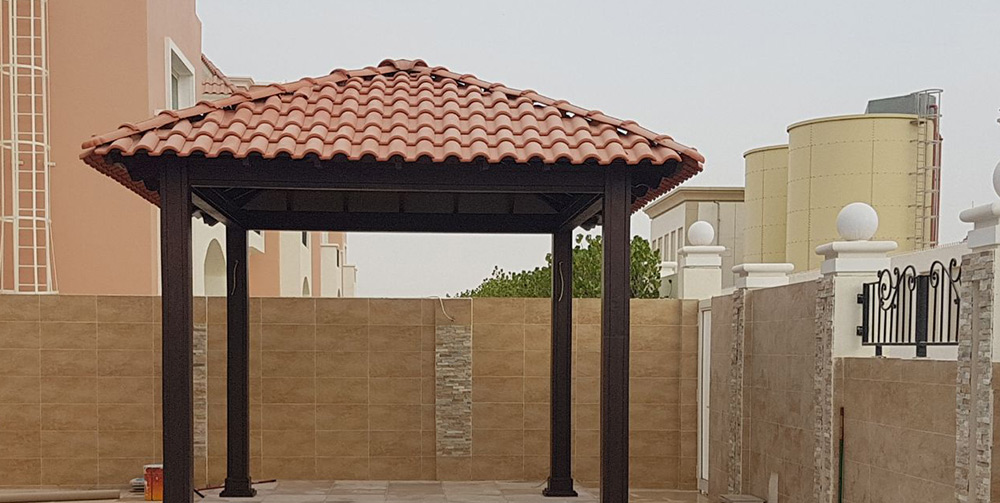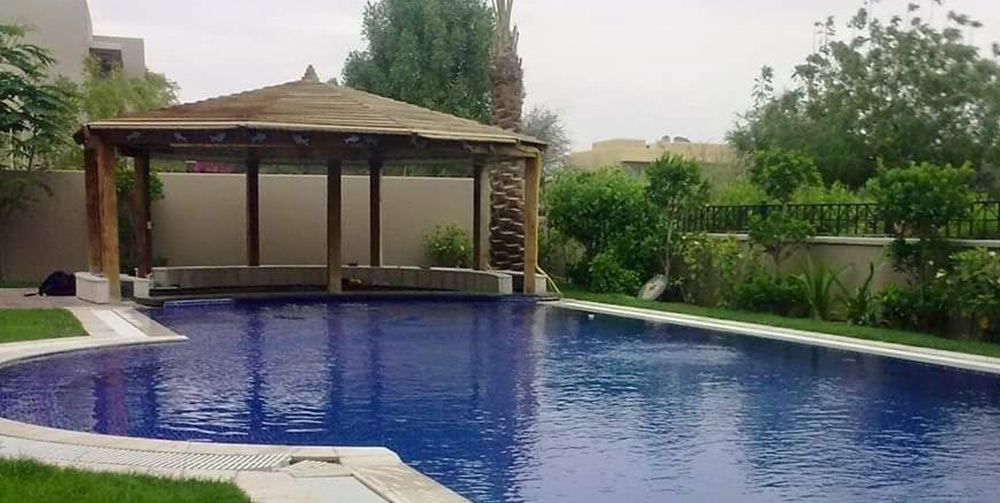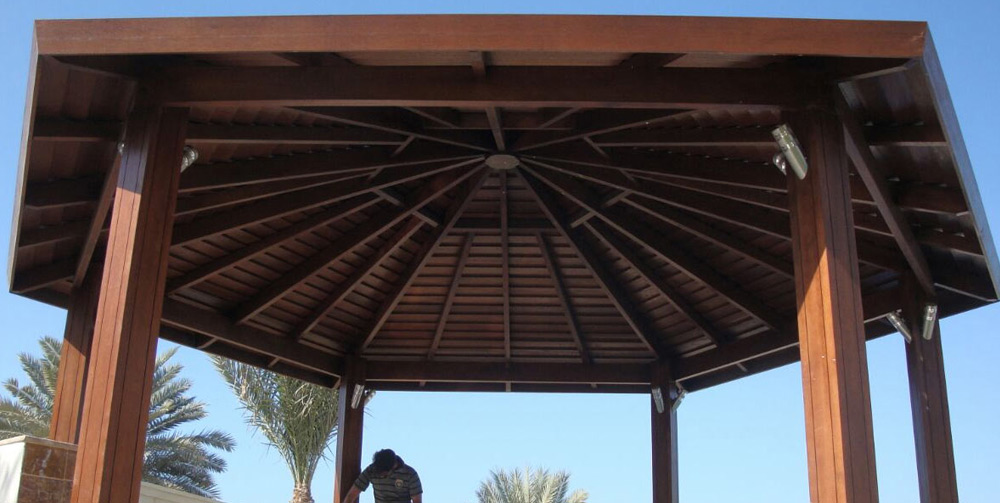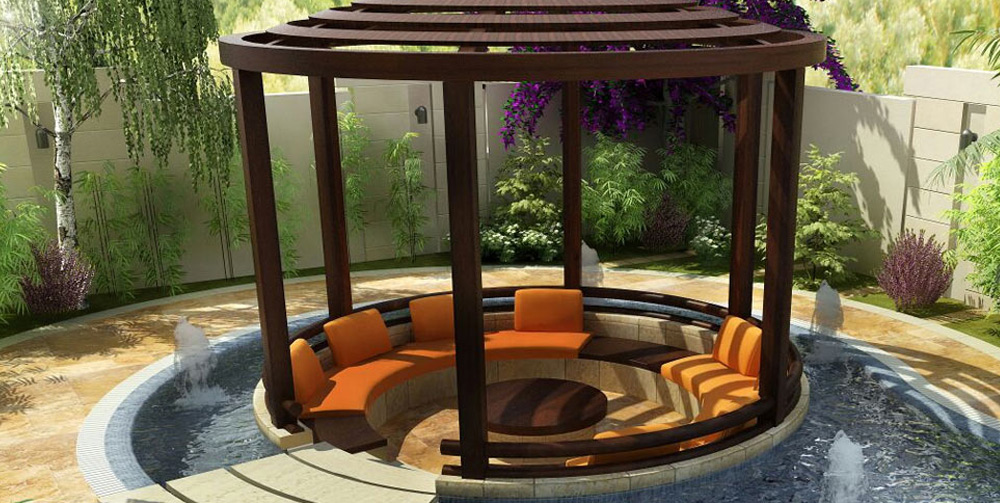 Custom made tropical gazebos - an elegant and perfect addition to the property
An elegant look is what everyone wants to elevate their interior and exterior. If you have a huge backyard or front space and like to invite friends and family over to your place, a hut-like shape can fill the magic in your parties. Without a flat roof and 3-3.5 meter high structure will be added to your area. The professionals at Green Paradise are experts in providing custom made tropical gazebos in Dubai. We keep in mind to give the deserving requirements to your personal taste. You can also choose a wooden gazebo which will add to the charm of your garden space.
Don't just wait up in empty space. Consult our contractors and enjoy the weather under the roof in Dubai. Think of any design and let us do the rest of the work. We always give preference to your needs and lifestyle in an affordable budget. Select from a variety of custom made tropical gazebos in Dubai to upgrade your deck.
Attractive pool side
A playhouse for children
A private office at home
Bar area in the house
Dining experience
Add value to your life and home with a custom made gazebo in UAE
Barbeque with your mates under the shade of a wooden gazebo. It will not only provide an ultimate aesthetic but also increase the value of your property. At Green Paradise we strive to exceed your expectations for custom made tropical gazebo in Dubai. Make a special area for entertainment and socializing.
How you envision craft and place your shade defines your taste. Regardless of the structure and size you want for your project, our experienced professionals will design a state of the art gazebo and enhance your outdoor space. This is your chance to beautify your garden space or backyard with a variety of structures like a wooden gazebo.
Roof tiled
Mediterranean design
Wooden structure
Now, you can take pleasure in the breeze of Emirates and enjoy the sun rays under air-conditioned gazebos and get a refuge from the scorching sun after a long day at work.
After installing the custom made tropical gazebos in Dubai, you can get the desired flexibility and choices that can enable you to make the perfect outdoor space. Those who have a large family or host a large gathering must expand their backyard. The custom-made gazebos carry the exact specifications as requested by the customers. A decent gazebo is durable and long-lasting. Green Paradise takes extra care and ensures the customers get products of the highest quality.
The benefit of hiring custom made gazebos in UAE:
Contributes in enhancing the resale value of the property
Organizing parties and events
he best private place to relax and enjoy
If you are seeking a custom made tropical gazebo in UAE, look no further than Green Paradise. We have the perfect team that puts sincere efforts to create your dream gazebo.