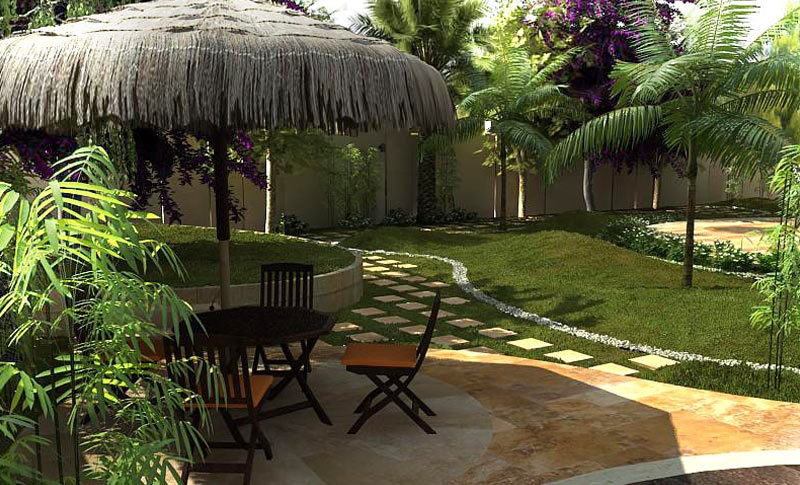 Best landscape companies in dubai, UAE
Landscaping is an art that can only be handled by an expert like Green Paradise. The basic idea is to beautify your existing structure of the building through innovative use of gardens, pathways, fencing, drainage systems, pergola, and other features of your outdoor space. We, Green Paradise, are one of the leading Landscape contractors in dubai floating different ideas to transform the outdoor landscape of your building. Through the use of technology, aesthetics, skills, and most of all, expertise, we have mastered the art of Landscaping in Dubai. Transform your house or commercial buildings today to become the talk of the town for having the most scenic landscape in your building. At Green Paradise, we offer our clients to provide assistance during the construction phase of their luxury building for hardscaping as well. Once the foundation of the landscaping is laid, it becomes easy to curate a beautiful landscape for your building. You can use exotic plants, fencing, lighting, and other ornaments to decorate your outdoor space for a luxurious look.
Hire expert landscape contractors to transform the appeal of your property
Green Paradise, a leading landscape contractor in Dubai, is fully committed to deliver high-standard, lasting results. After hiring our service, you will get complete satisfaction and value for money. We understand the customer requirement, and our dedicated team has always displayed its exuberant skills. Green Paradise emphasizes heavily on achieving customer satisfaction. This makes us the best landscaping companies in Dubai
Whether it is a commercial or residential property, you must take help from expert professional contractors who have experience in working on numerous projects. The rich experience of Green Paradise makes us an ideal option. A well-maintained, modified property succeeds in attracting the attention of the viewers. Those who reside in palatial mansions and villas must hire the service of professional landscape contractors. In flats and apartments, you cannot come close to Mother Nature, but people living in a villa must look for a landscaping service. Our villa landscaping Dubai service emphasizes heavily on quality. A villa with a picturesque garden can be used as a venue for auspicious occasions.
Reasons to choose Green Paradise for landscaping in Dubai
Extensive knowledge, skills and competency to handle projects of all sizes
A creative team that can design a great living space for your family
Delivering perfect, tailored solutions to the property
Elegant results at an affordable investment
Creating customized paths, decks and patios as per customer preference
Integrating lavish features to enjoy outdoor living
After successfully accomplishing numerous landscaping projects, Green Paradise has cemented its position in the landscaping industry. Our hard work and quality results have made us a key player of this industry. You can rely on our expert craftsmen, architects and other professionals. After hiring our villa landscaping Dubai service, you can get a private space for your family. Such places are so relaxing to host friends, relatives and business partners in a well-maintained garden of the villa.
While searching for the best landscape companies Dubai, look no further than Green Paradise whose experts have the necessary talent, resources, skills and capacity to transform your property. The front yard landscape must be aesthetically compelling. We add all the necessary elements like gazebos if necessary. Meaningful, compelling, and justified investment can increase the resale value of your property. Ensure your luxurious villa stands different. We have specialists to provide the best landscaping in Dubai. Our passionate team creates suitable space as per the taste and preference of the customer. We deliver outstanding results and offer comprehensive landscaping solutions. Green Paradise is the landscape contractor in Dubai as we provide turnkey solutions. Apart from villa landscaping projects, we also maintain corporate campuses, office parks, hotels, industrial parks, etc. Feel free to contact us and add style, luxury and comfort to your property.
Investing money to enhance the beauty of your villa or property should be completely justified. As one of the best landscape companies in UAE, we do the same task. Add grandeur to your lifestyle, and we will extend necessary help on each step. Green Paradise believes in delivering quality work, and the entire project is executed by skilled professionals. We easily identify what modifications are required to infrastructure, path network and suggest any necessary modifications. Green Paradise meets the individual taste of the customers and integrates more value to the property. With sheer hard work, commitment and the use of advanced technology, we have made our place in the best landscape companies in UAE.
Property owners are happy after selecting us for projects of landscaping in Dubai. They look for professionalism, creativity and originality. We provide them with the necessary foundation and involve all the required elements. Contact us for complete redevelopment of your premises. We can successfully improve the appeal of your villa.
Our Landscaping Services
Let's Bring Nature Into Your Dream Home
The swimming pools are great assets for any property as they provide a luxurious appeal to your home or commercial building. At Green Paradise, we use innovative pool construction techniques, personalized supervision, and creative designs to construct amazing pools for our clients. We have decades of experience in constructing custom swimming pools and spas, water features, waterfalls, fountains landscape design, and much more.