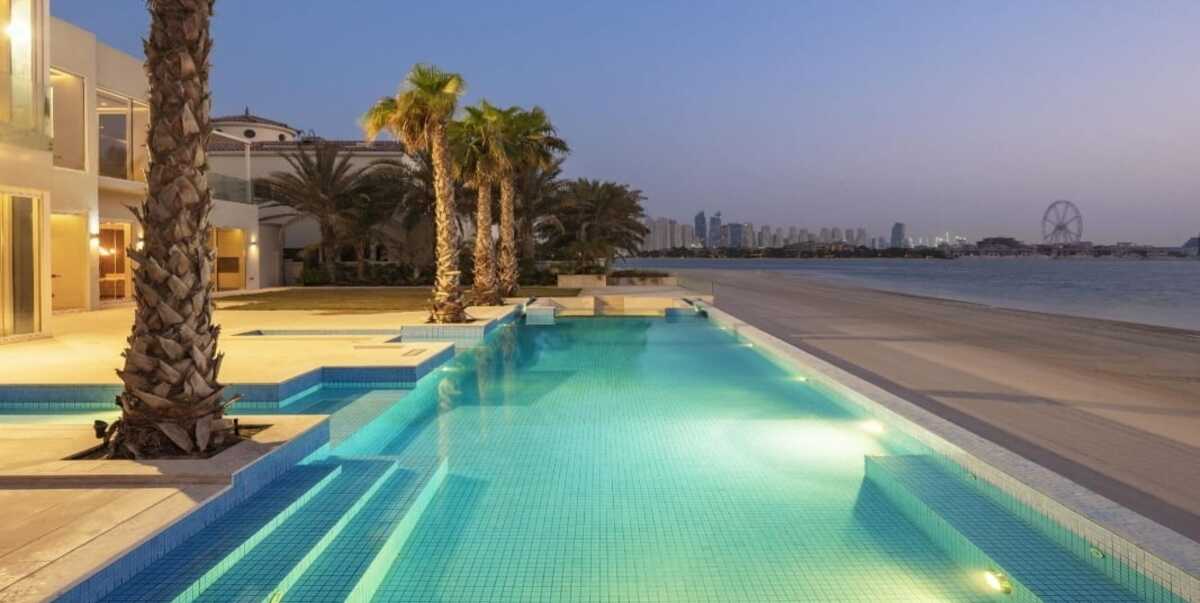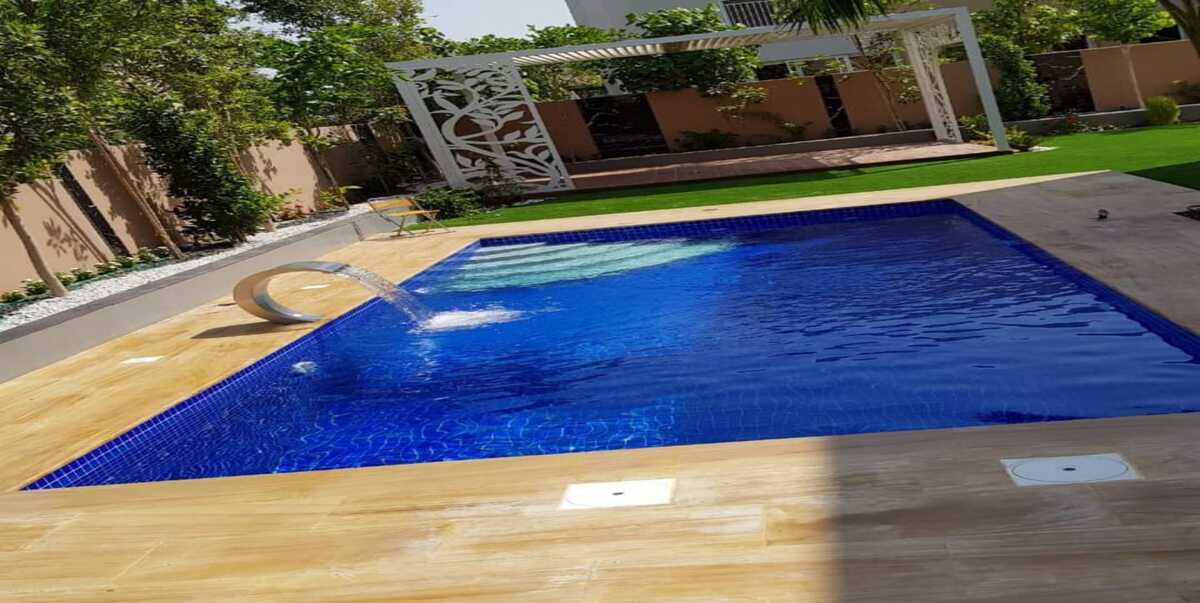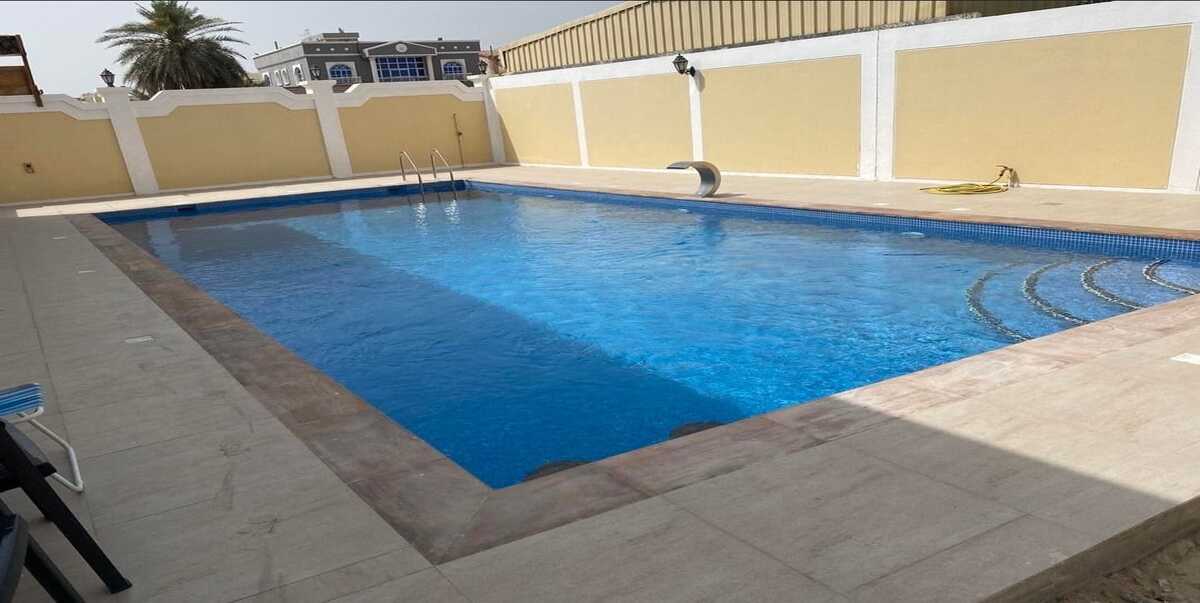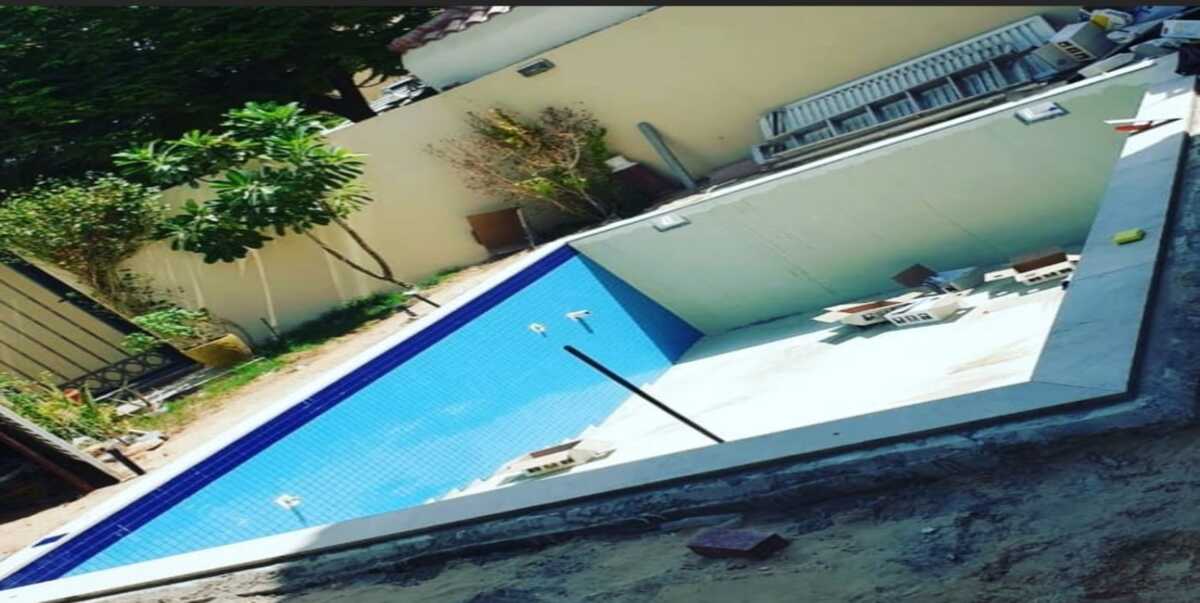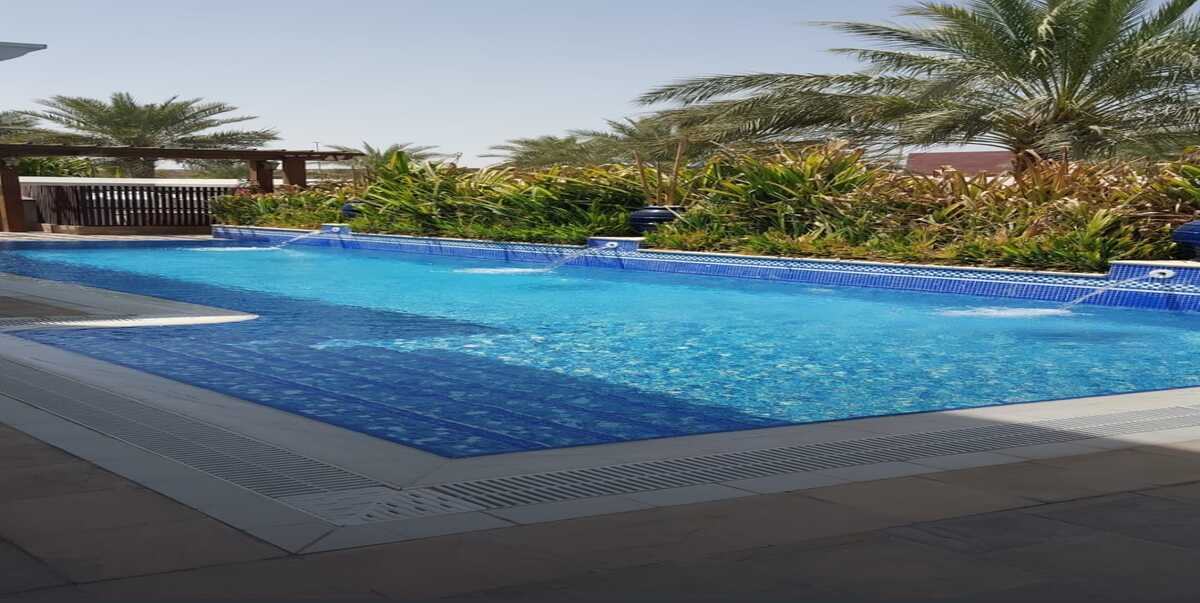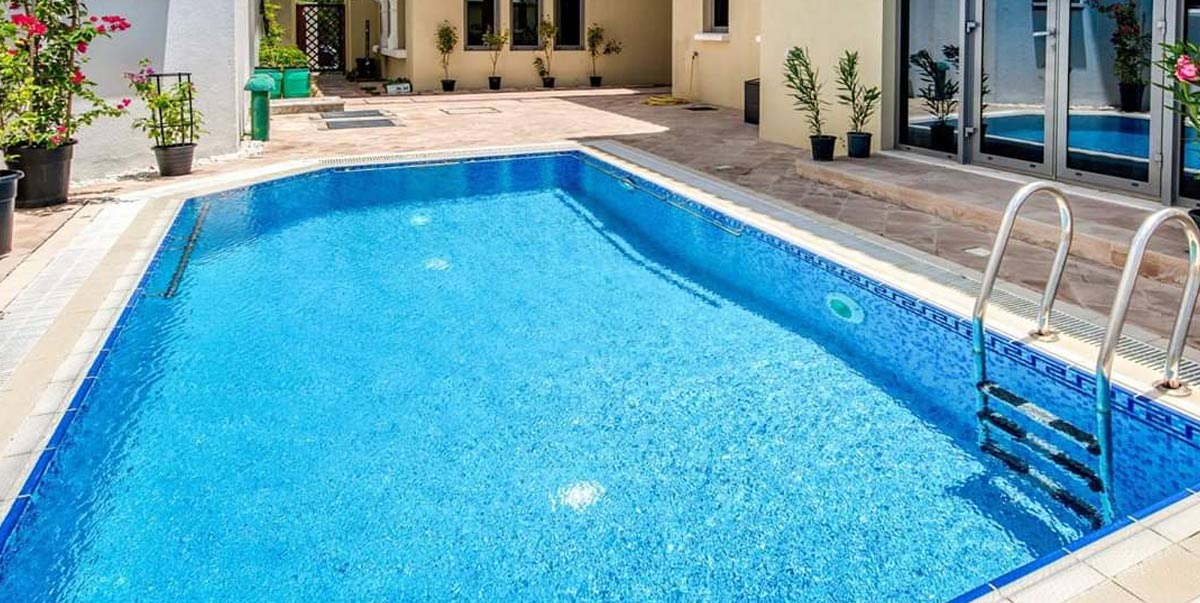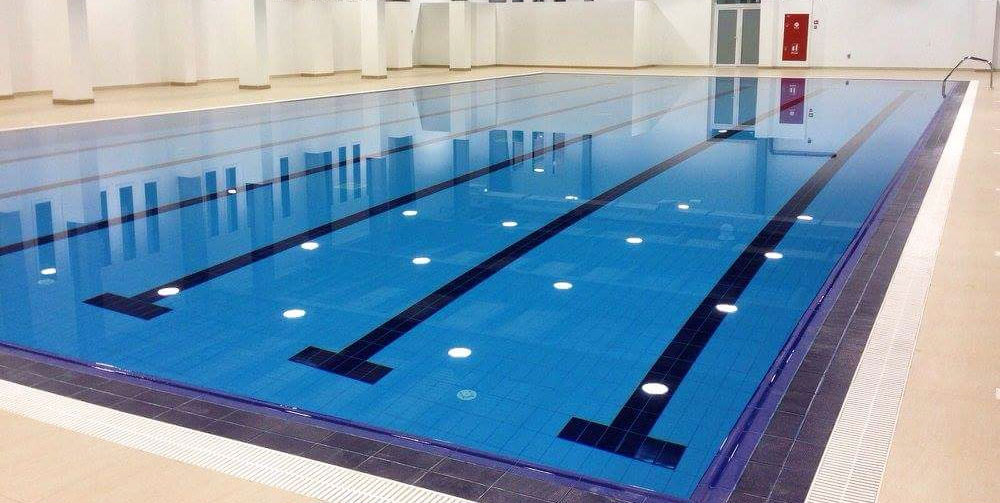 Best Swimming Pool Companies in Dubai
Every home needs a swimming pool which is perfectly in sync with its design and architecture. During hot summer days and even in the winters of Dubai, it would be an enjoyable experience to wade in a pool custom built to your specifications. Green Paradise is the leading swimming pool contractor in UAE, and we work towards understanding our customer's hopes, dreams, and passion. Our experienced design consultation team is ready to develop your vision into a work of art. We design and build practical and elegant spaces that enhance the world of our clients. Our experts have years of experience in creating aesthetic masterpieces by maximizing the functionality of your area and avoiding the waste of space. We are adept at designing and building swimming pools for places ranging from residential properties to hotels and parks. Our designers and contractors provide trusted garden and pool services with world-class structures of international quality. We can also create concrete, fiberglass and vinyl liner pools for luxury apartments, hotels, and health clubs. As the leading swimming pool contractors Dubai, we meet the needs of the customers who look for creative, stylish solutions.
Range of Swimming Pool Services We Provide
Latest Commercial & Residential Pool Works.
You can check our portfolio of commercial and residential work to see how we have delivered harmony with the intricate representation of greenery, seating area and pavement around the swimming pools. Only the creative swimming pool contractors Dubai like us know how to manage the balance between creativity and modern trends.
Maintenance of Swimming Pool in the windy weather of Dubai
It is not an easy task, but you can change the game with the help of a good swimming pool company. Don't let leaves, dirt or any other debris accumulate in your precious relaxing spot. With the help of competent swimming pool contractors in Dubai like us, you can maintain the health of your pool in excellent condition. Green Paradise provides the best services for:
Swimming pool maintenance and cleaning

Swimming Pool freezing

Commercial swimming pool fun activities
Swimming Pool Repair and Construction Include
Our highly trained team assures the provision of a swimming pool that exceeds your desired expectations. We take 1 to 2 months to complete a project, and our prices start from AED 100,000. As the leading swimming pool contractors in UAE, we emphasize heavily upon delivering flawless results as per expectations of the customer.
We, at Green Paradise, understand that it is not economical to drain and refill a swimming pool. If there is a need for any repair or maintenance work beneath the water level such as tiling, moveable floor, and boom systems, then we have a team of professionals who will carry out the work without any delay. We have complete knowledge of sanitization and swimming pool maintenance, and you will get to enjoy the benefits of a clean swimming pool all year round This knowledge and commitment enable us to deliver fantastic results at the end. When the swimming pool is well-maintained, you can enjoy splashes. If you are looking for the most trustworthy swimming pool contractors in UAE, Green Paradise is the best option.
Gallery
Additional Pool Services Include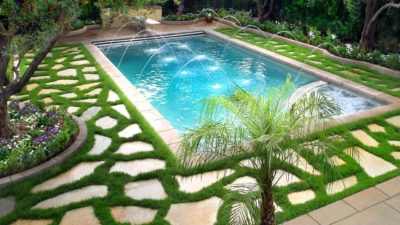 Landscaping Works
We provide state of the art designs to complement your swimming pool through our immaculate gardening and pavement designs.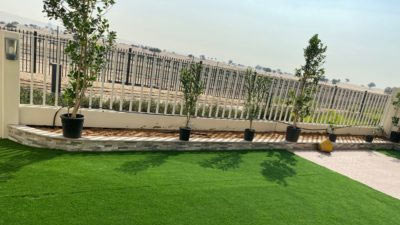 Irrigation Works
We provide automatic, semi-automatic, and manual options for irrigation of your commercial or residential garden area.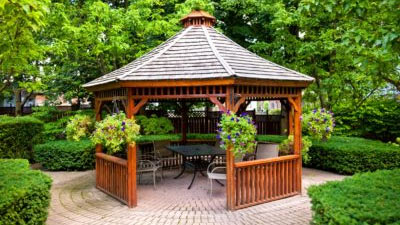 Interlocking
We provide durable, beautiful, and functional walkways. We are a full service provider for landscape work in Dubai.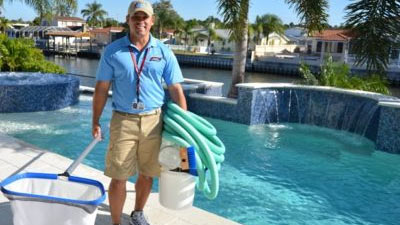 Pool maintenance and cleaning
It is not an easy task but you can change the game with the help of a good swimming pool company. We clean and fix your precious relaxing spot.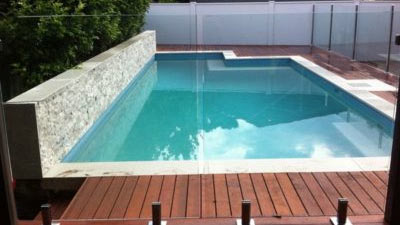 Swimming pool fencing wall
We care for the safety and functionality of every project that is why we install high-quality and international standards fences around your pool.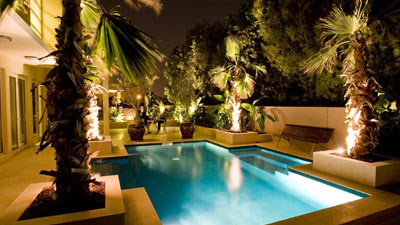 Fiberglass Pool
We stay ahead of the innovation which is why you will get the latest designs and technology for your fiberglass pool.