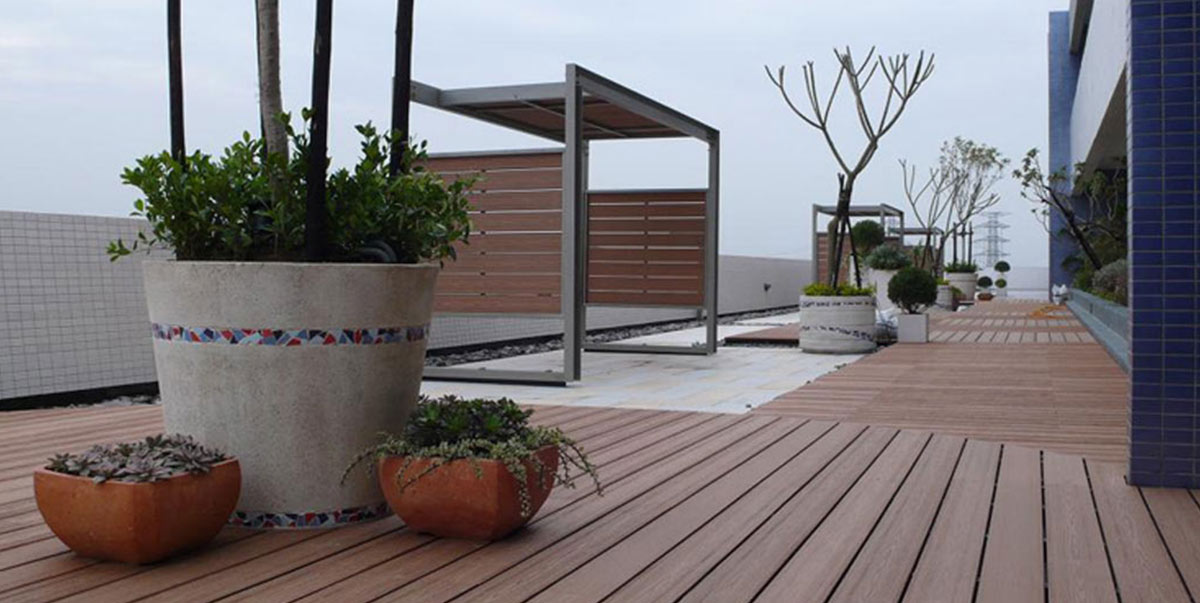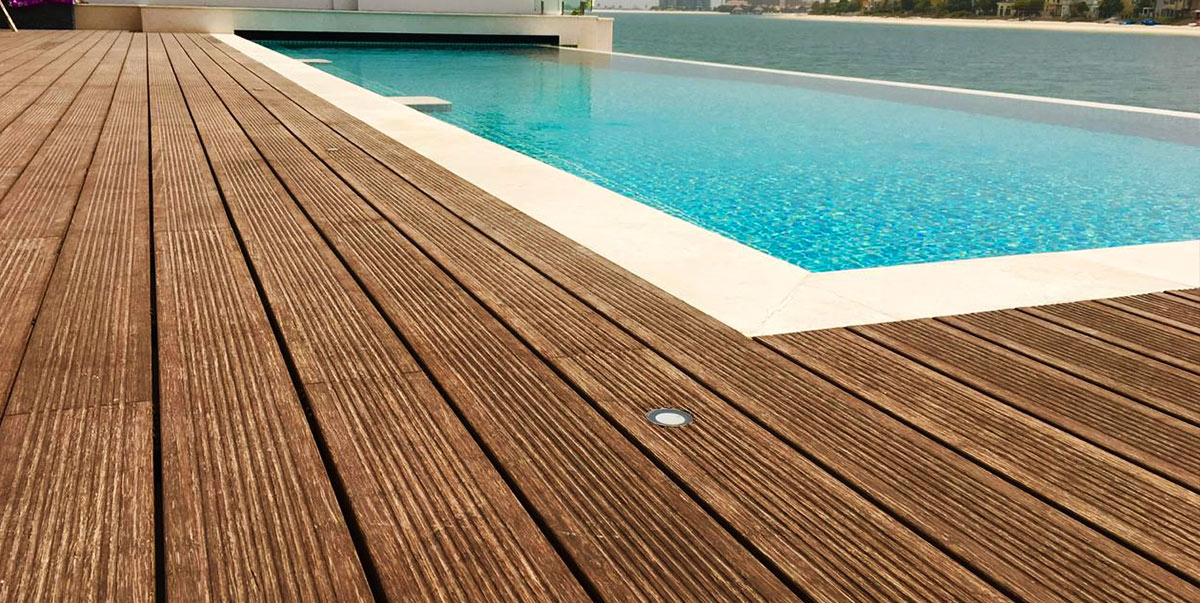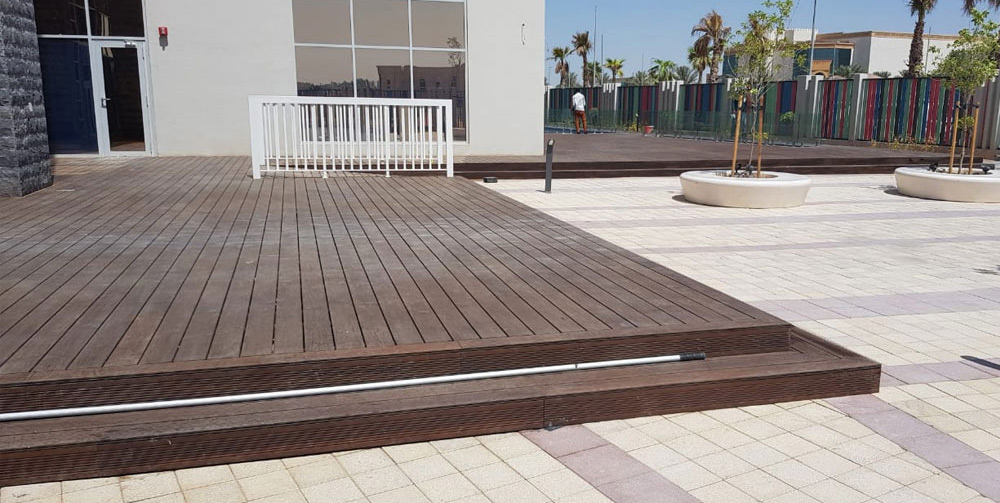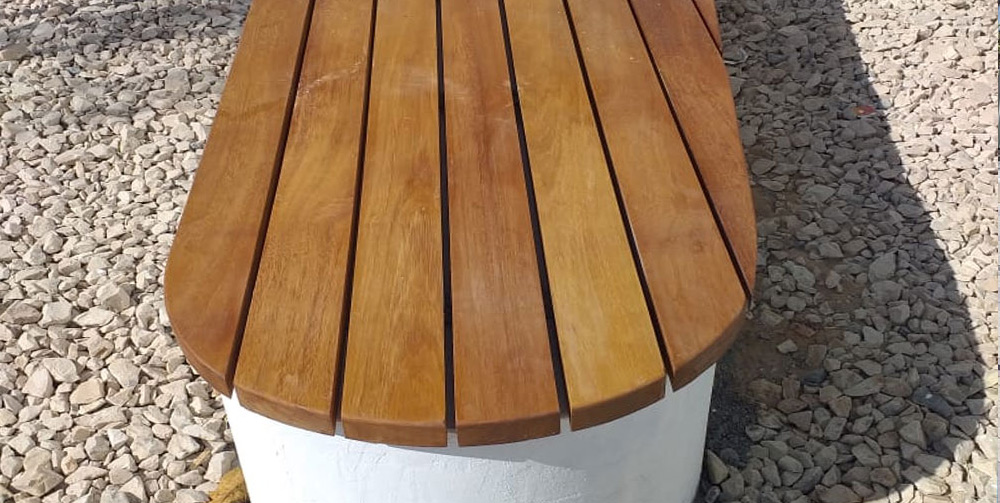 The emergence of WPC decking in Dubai has delivered a variety of benefits over traditional materials. It has become a primary choice for commercial and residential architects and landscapers who are looking for an attractive but low-maintenance solution. Green Paradise provides easy to install and environmentally friendly products in unique designs. We also have WPC flooring in Dubai which is waterproof and will not be damaged in case of a spill or moisture. Green Paradise is the most trusted WPC supplier in UAE, and you can choose us for wood cladding as well. We provide the best WPC decking in Dubai that can survive a test of time.
The outdoor elements are very harsh, but the WPC decking is highly resistant to them. You can walk without any worries on the anti-slip surfaces. Consider WPC decks for your landscaping projects. This material is also used for constructing pathways. Install these maintenance-free floors and justify your investment. WPC floors can be installed for making garden paths. Add beauty in your landscaping efforts.
WPC decking is one of the best material solutions. In the last few years, WPC decking has become immensely popular and its demand is increasing. Green Paradise wants you to keep pace with time by using the latest products. The end-users of WPC decking in Dubai appreciate its performance and finally accept it as a worthy investment.
Durability
WPC decking can easily resist scratching, staining, fading, rotting, decay and cracking.
Cost-effective and low-maintenance
WPC decking is cost effective, and it continues to appear great even after several years of continuous usage. In comparison to other options, WPC decking does not require any extensive maintenance. There is no need to worry about higher maintenance costs after installing WPC decking in Dubai. Feel free to contact us to learn about additional benefits of using WPC decking.
Consult our experts to get the best WPC decking in Dubai within your budget. Our team is always ready to answer your questions and provide you with the best decking solutions.
Gallery